October's Member of the Month – Colin Boyd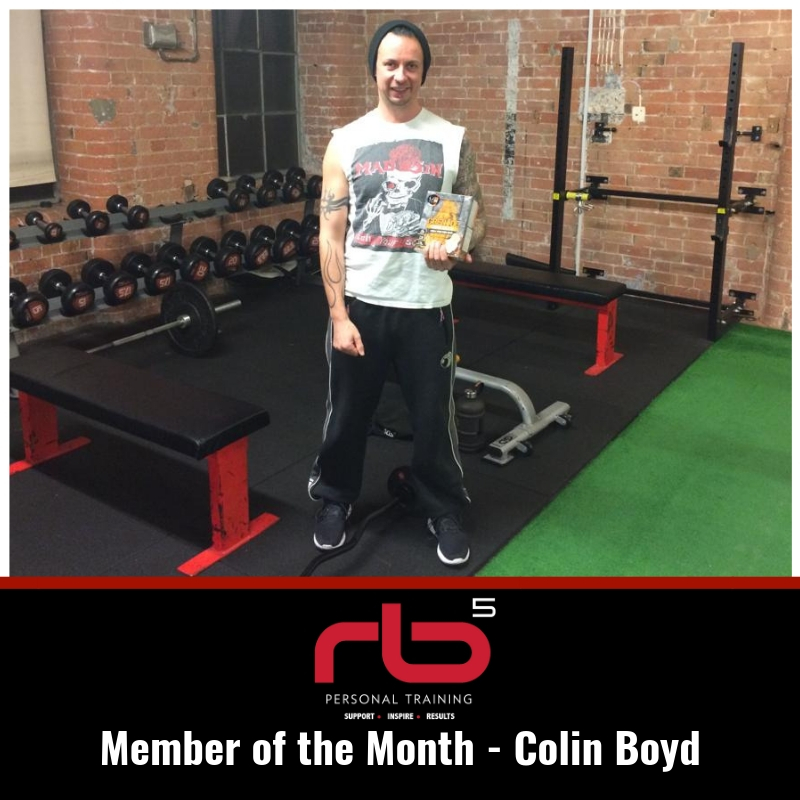 Colin joined us at the start of September and has repeatedly worked hard to reach his goal of getting stronger and leaner.
He has lost over 3% body fat in just 8 weeks and also increased his muscle size.
Colin's posture has vastly improved, he is much happier with his physique and you can visibly see the results of his hard work.
The increase in the weights he's lifting during his resistance training shows he is gaining in overall strength and due to his bodyweight training he can now comfortably perform full pull ups for the first time.
He has not only been consistent inside the gym but also with his nutrition outside the gym too, swapping out the old sugary snacks for better healthier choices.
"Commit, work hard and enjoy the benefits" – Colin Boyd