"I've achieved a very noticeable and positive body transformation both in weight and size. Also, now I feel so much happier mentally with how I look."
Meet Owen Weaver
This 20-year-old sales executive started at rB5 when he was still a student.
He joined because he wasn't happy with his body size and believed that a trainer system would improve that.
He had a very positive experience at rB5. He now understands how to reach his goals and also enjoys working with people who understand his goals.
Owen, just like anybody else, has had ups and downs in his training. His first 6 to 9 months improved greatly, but after a few months, he felt like he should have been stronger and lifting more. His trainers explained that all of that was just a part of the process. He struggled with going on a healthy diet, and it's definitely his weakest point, since he's working in town and is very susceptible to eating fast food.
He has achieved a noticeable transformation. It's not just about the physical transformation, but it's also his mental well-being that has been improved.
Before and After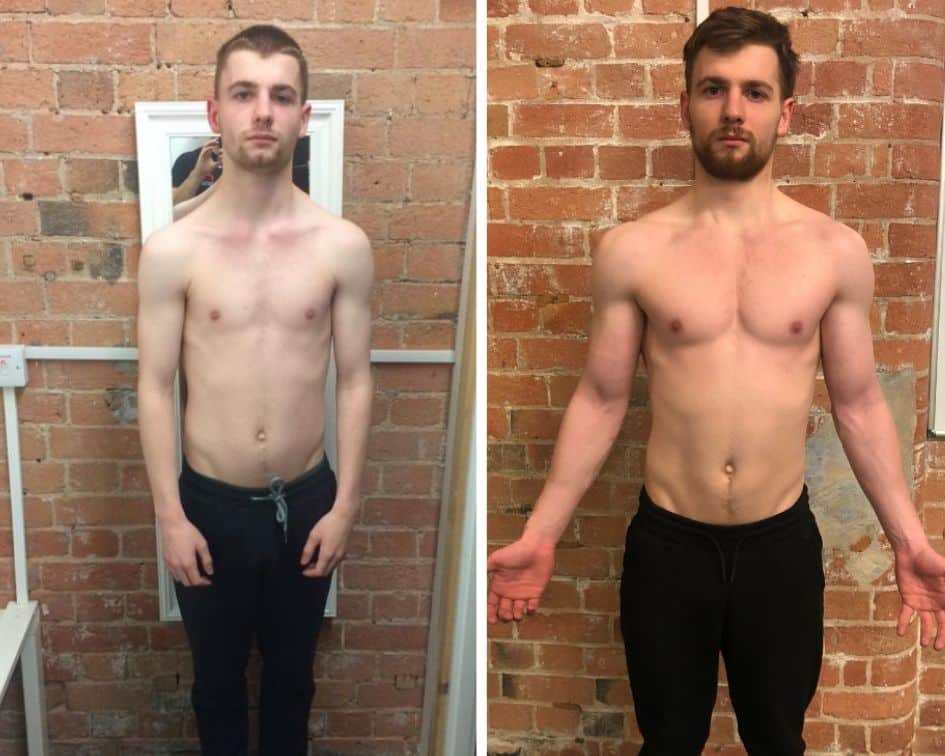 Get Started Today!
REQUEST MORE INFORMATION