Personal Trainer Lace Market
Looking for a personal trainer in Lace Market, Nottinghamshire? RB5 are the ones to call! We offer a specialist personal training facility, unlike any other gyms around Nottingham or the rest of the UK. The purpose of our business is personal training, so why not make a change and get in contact with us today? You can call our Lace Market team on 0115 786 0422 or fill in a free consultation form.
RB5 – The Personal Training Specialists
RB5 is built on a passion to over exceed its client's expectations and to make our clients fitter and more energetic. With a true belief and from our staff's previous personal trainer experience, we are Lace Markets personal training and group fitness specialists. We develop complex training programs that are based on fitness and nutritional changes. The foundations of our weight loss programs are set to deliver exceptional results and help you overcome any barrier that life throws at you. Our weight loss experts will offer you full support throughout every step of the process, acting as your personal mentors. You can count on them to keep you motivated and, at the same time, increase your productivity and help you overcome your limits. RB5's Personal Trainers are some of the most hardworking trainers in the industry and are here to help you make positive changes in your life.
Our Mission Statement
Our mission statement is to support, motivate and inspire our community to reach outstanding results. Our Lace Market personal trainers are here to support you in and out of the gym. We are here not only to help you become a fitter and healthier individual, but we can help you make improvements in many areas of your life. We will send you that motivation text message, we will be here for the emotional support. Our Lace Market personal trainers have many years of experience in exercise sport sciences and sports nutrition. We tailor your training around what you want to achieve to a package that you are comfortable with, physically.
Our Lace Market Personal Training Programme
As part of our personal training program, we offer a variety of different support including: nutritional support, nutritional plans, dietary support. You can put as much time into training as you like but if you aren't providing your body with the right fuel then your workout will not be as effective. It's important for our personal trainers to know exactly what you want to get out of your training. This is where our consultations come in, where we can discuss any possible injuries, as well as what your weaknesses and strengths are. Our Lace Market team will ensure that your programme will be entirely tailored to you.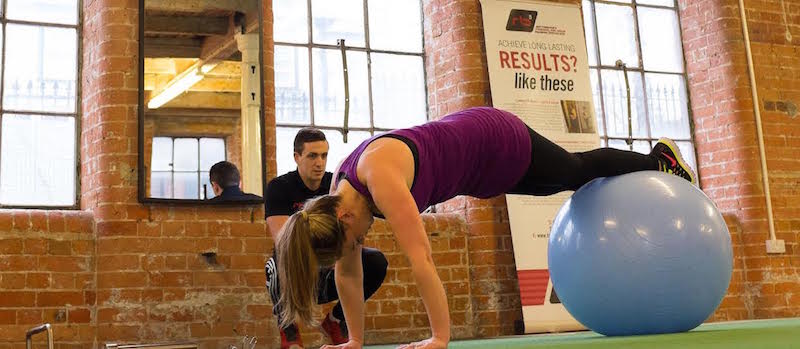 RB5
Here at RB5 we know what hard work means and we like to help you achieve your goals! Our personal trainers will be there with you every step of the way. Why not check out some of our testimonials and see how others have made their progress with a little help from our Lace Market team? If you have any questions for our personal trainers then make sure to get in contact with us today. You can call our Lace Market team on 0115 786 0422 or fill in a free consultation form online.
Make An Appointment Today!
The Personal Training program includes:
A Full Biomechanics assessment

Body Fat Analysis

Nutritional Coaching

Access to rb5's private gym/training facility

Your first 30 days worth of supplements to aid your health and wellbeing

Access to all large group boot camp workouts

Work with our Head Trainer on a routine weekly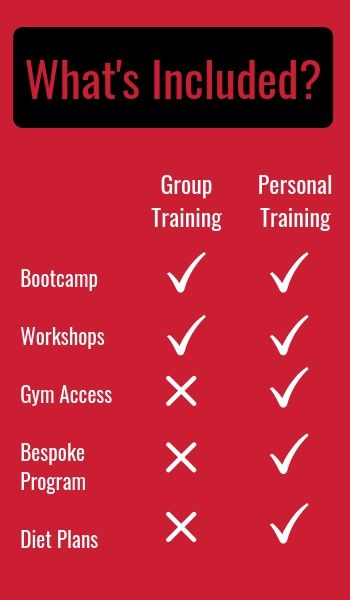 Get Started Today!
REQUEST MORE INFORMATION