"I've just completed my 4th week at RB5 and I couldn't be more happy with my progress. I have learnt so much in such a short space of time from Ricky, Joe & Alex.
I can not only physically see the differences in my body shape, but also mentally feel more focused. I've recently gone through some bad times with the loss of my mother, with this in mind all the staff have set me goals in and out of the gym and also pushed me hard in the classes which helps me mind get away from the stuff I have going on in my social/family life.
I know I won't be going anywhere else to train, and can't speak highly enough of the team!!."
Before and After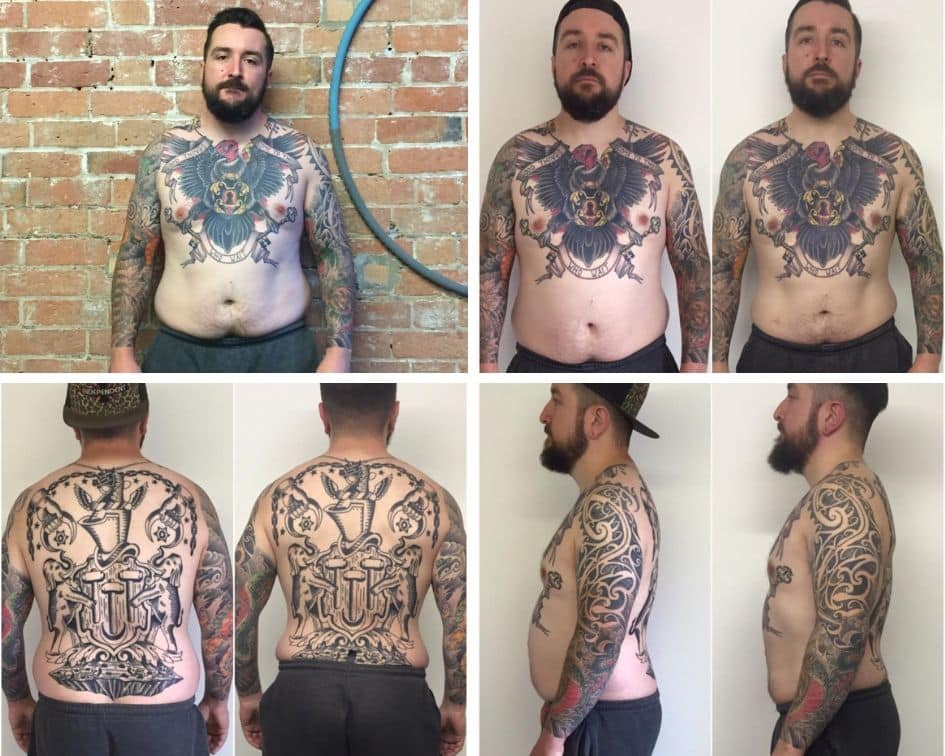 Get Started Today!
REQUEST MORE INFORMATION